The Future In Head Lice
Technology
Treatment
If you have ever had to deal with lice, you know the process can be difficult. Traditionally, lice would be treated with a shampoo. Sadly, these shampoos are not always effective, and they can contain harmful ingredients for your hair and skin. Founder and CEO Sheila Fassler, a registered nurse, launched Pediatric Hair Solutions, a head lice treatment healthcare practice, to better help those dealing with this issue. 
1. FloSonix uses a controlled flow of heated air to methodically dehydrate all lice eggs, leaving them incapable of continuing the life cycle.
2. FloSonix technology successfully desiccates all lice eggs on the scalp and hair shaft.
1. Increase the number of patients you see with shorter appointment times. Grow your business and help more patients achieve zero lice!
2. Easier patient scheduling with uniform time slots ( you know exactly how long appointments take!)
FloSonix Device Destroys Lice Eggs
One of the leading lice treatments, FloSonix, is a device that can now be used individually or commercially to stop lice in their tracks. This device provides a controlled flow of heated air. This destroys 99% of all lice eggs on site, providing a quick, easy, and safe way to treat head lice infestations. Smart technology allows for unprecedented device oversight and quality control. It can even provide usage reports for the business owner. Licensed health care professionals designed FloSonix to offer the most effective treatment available today. 
Our Device Is Fast, Safe, & Effective
Using this device is safe, effective and only takes 30 minutes from start to finish. FloSonix methodically dehydrates all lice eggs, leaving them incapable of continuing their life cycle. It then desiccates all eggs on the scalp and hair shaft. This method is safer and more effective than many other over-the-counter solutions out there.  The FloSonix has seen so much success that it is no longer only available within Pediatric Hair Solutions clinics. This product is now available for lease by eligible individuals and business owners. Our experienced staff provides unparalleled customer service, and we look forward to helping others with this leading product in hair treatment.
Use of the FloSonix device in conjunction with FloSonix Lice Treatment Solution is the safest and most effective method of eradicating head lice. Lice have developed resistance to the chemicals in toxic over-the-counter and prescription products. Our Lice Treatment Solution kills adult bugs and the FloSonix device dehydrates the eggs.
Prior to the use of the FloSonix device, patients apply FloSonix Lice Treatment Solution. The non-toxic, physician formulated solution suffocates and kills all live bugs. This is a necessary step prior to the FloSonix treatment in order to reduce cross contamination.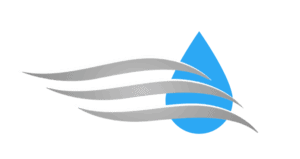 For more information, please complete the contact form below.
This site is protected by reCAPTCHA and the Google Privacy Policy and Terms of Service apply.